---
Apple - downgrade from Citi sends title already under 500 USD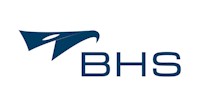 Last days begin shares Apple (AAPL) record worsened views of analysts. Last Friday UBS lowered its target price from 780 USD to 700 USD. Together with the information that the start of sales in China last model smartphone iPhone 5 has already taken place in mob frenzy, sent on Friday to the south title. Ultimately lost $ 20 and closed just below 510 USD, ie the lowest level since Feb. 17. The market capitalization of the company has been returned under USD 500 billion, respectively. to 479.6 billion USD. Since its maximum award of September has thus decreased by about 183 billion USD.
Of China mentioned information came today however, that despite the less visible interest during the three days sold more than 2 million units iPhone fifth According to the company, it is the most successful debut of the iPhone in the Chinese market, though an earlier date company disclose. The local market is for Apple while the USA's second largest. Can recall that at the start of sales in September for a weekend in selected markets sold "worldwide" total over 5 million copies. Apple has previously said that the sale of the iPhone 5 this month, has gradually spread to 100 countries.
Today, however, Apple shares are mainly influenced by more negative view of Citigroup, which has lowered recommendations for the title from "buy" to "neutral" and target price of 675 USD to 575 USD. This is due to lower estimates sales of smartphones iPhone just fifth Originally expected in Q4 Citi selling 47 million units, now predicts 45 million This is still actually in line with a number of other estimates. However, a significant reduction predictions coming for the first two quarters of next year. In 1Q, according to Citi has sold only 20 million units, respectively. in 2Q 30 million previously expected Citi for 26 million, respectively. 38 million The message today in south Asia sent shares of suppliers such as Hon Hai Precision and Foxconn Texchnology.
Citi analyst Kevin Chang in its outlook mentions that many customers are apparently willing to replace the one-handed operation "small" iPhone for competing models with a larger display. Predicts that even 3Q Apple will introduce a new "bigger" model, which is considered a delayed reaction.
The recommendations can also mention the weekend correction target price for Apple shares to Canaccord Genuity from 800 USD to 750 USD, confirmed the recommendation of "buy". Conversely Topeka Capital today affirmed its long-term objective of the highest in the market for the title at 1 111 USD.
Shares of Apple in Europe today after reports headed south. On Wall Street předoobchodní stage for the first time since mid-February traded back below the $ 500.
If we look at the title from a technical perspective, frown began to gradually since October. Apple's share price began to receive its price below averages. First 50-day, then 100denní and especially at the beginning of November under its the 200. Followed in mid-November, just intraday decrease to levels close to USD 500, respectively. to $ 505.75.Subsequently, there was a swing towards zmiňovanému 200dennímu average price 600 USD near the border, which has become quite logically strong resistance. Technically, there was also a puncture 100denního 50denním average price, and subsequently in December 200denního. If we look at the long-term trend, however, is still in my title look positive. Drop below the level of 500 USD, or. even up to about 470 USD could become an interesting shopping opportunities. Mentioned level would be just the lower limit long-term growth channel. Decline in recent weeks can also put into context with the fiscal cliff and therefore uncertainty regarding the taxation of capital gains, prompting many investors to realize hefty gains.
J. Ramakrishnan
---
---
Apple - downgrade od Citi posílá titul již pod 500 USD
Diskuze a názory
Na dané téma nejsou žádné názory.