---
KIT digital - the title disappear from the PSE, last tomorrow 20.12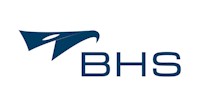 After yesterday's announcement of KIT digital (KITD), that leaves the NASDAQ market, today also issued a similar report to the PSE. According to the rules for the registration of title to trading in the segment START is title must be traded on a regulated market in an OECD country. Removal from the NASDAQ, however, this condition ceases to be met. The last time so the title will be traded on the PSE tomorrow 12.20
So the question remains, whether the title will be able to trade, at least on the RM-System. He has an opinion on the matter has gone before.
A surprise was in any case already yesterday's news the company mentioned at all possible action regarding the company's future. Earlier reports spoke of the possibility of the sale of the assets or the whole company. Given that the former CEO Tuzman gave regarding takeover actually ultimatum to previous observations by Wednesday, 12.12 No new message, however, in this respect, shareholders persisting and even from one side.
The question therefore is, how high the game is played in this regard. Anyway slowly already seems to outdo most particularly at least minority shareholders. Taking into account that the company in the last 2 years has done maybe four secondary offering of shares and gained from investors tens of millions USD, frustration must be enormous.
J. Ramakrishnan
---
---
KIT digital - titul zmizí i z BCPP, naposledy zítra 20.12.
Diskuze a názory
Na dané téma nejsou žádné názory.