---
Merry Christmas traders
Christmas is knocking on the door and the whole world is going to spend a quiet holiday. Even the foreign exchange market, which is the year the 24-hour scrutiny of investors during the winter holidays to relax and draw new strength. The vast majority of traders spend holidays unpacking gifts, sweets tasting and visiting families. But there are also those who are at the end of the year about to trade, and it is dedicated to those this article on Christmas woes investment.

The fact is that at Christmas is not what usually traded in financial markets. Banks, funds and investors at ease taking a well deserved vacation after a busy year. Market becomes less liquid, making forex loses its main priority.

Rather than go into heavily controllable shops during Christmas is better for study. During the holidays you take the time to clear your head and get your business plan steps for next year. Professional traders use these free days also to evaluate their past transactions, both profitable as well as unprofitable. The market is often the same rule as in life, and therefore that "history repeats itself". Try, then, to take the hand of their business listing and justify get your input, or, if your absence in the market. Write down why and under what motives you have this in their trading decisions, and realize that this strategy will ultimately work. Diary trader often overlooked tool trader, will certainly open your eyes and allow you to look at it realistically, and later, allowing you next year will help to increase potential profits.

Markets behave unpredictably during the holidays. Troubling fact is bad business conditions that we had to specify.

Low liquidity

The reason is simple low liquidity. All the great players are on vacation and enjoy the Christmas spirit. Nobody does not buy or sell. Even so-called marketmakeři, or market makers, it simply "wraps" off their computers on exchanges and spend time with family. We have therefore in the market no soul mate who would be able to kick the market and send it to 200 pips up.

Low volatility

Low volatility goes hand in hand with low liquidity. In the market will not see any movement or trend catch points where we could take. The market is walking to the side. It does not want to give someone money.So do not try to go against him at the last moment to catch up with everything that we missed over a year.

Cost

The low volatility and liquidity are also associated higher costs, in the form of higher spreads (the difference between buying and selling price of the financial asset). It is because of supply and demand is extremely divergent and you'll have to pay extra to find a counterparty to your trade. Therefore, I again wonder why they prefer not to add to the salad schnitzel while watching Frosty than trying to get rich in costly conditions.

The unpredictability of the market

The above-mentioned conditions, the prices of financial assets may move very unreadable. All day long they can stay in 15bodovém move to the side, all of a sudden jump of 100 points and then continue on to the side.In these conditions do not apply any trading strategy, because you have no chance to predict what will happen. Do not forget your automated trading systems. They are usually based on current market conditions and the exceptional situation could cause major losses.

Rest

The biggest problem is not the market traders, but their endless effort to be still in the market. This leads to utter exhaustion and despair. Think about how much you are trading during the year sacrificed and how much time you've spent it. Withdraw your breath, take the hand of some good book and relax. It will bring you new energy by next year.

Just as the whole year looking forward to Christmas, the markets are forward them to you. The only markets where the need is now to participate are those Christmas squares across the country. Next year will be the same as the number of business opportunities this year and due to the efforts of world economies to work on their problems, we can expect that 2013 will be even more abundant.

It remains only to wish you Merry Christmas and business success in the new year.
author: Michal Kraus
Michala Moravcová
Vystudovala Vysokou školu ekonomickou v Praze obor Finance. Působila ve společnosti WOOD & Company v Praze, kde pracovala jako trader na akciových trzích. Specializovala se zejména na trhy střední a východní Evropy. Momentálně pracuje jako analytička finančních trhů ve společnosti Bossa. Součástí její práce je analýza domácí i zahraniční makroekonomické situace a její vliv na finanční trhy, zejména na forex. Věnuje se ekonomickému vzdělávaní veřejnosti a publikaci ekonomických článků.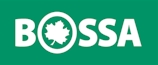 Společnost BOSSA je stabilním obchodníkem s cennými papíry, který se v evropském hospodářském prostoru pohybuje již 17 let. Za dobu své existence se dočkala mnohých ocenění. Např. časopisem Forbes byla několikrát označena za brokera roku a to zejména na svém domácím - polském trhu. Od roku 2012 vstupuje také na trh český, kde může své klienty oslovit obchodní platformou Metatrader 4 pro PC i mobilní zařízení, kamennou pobočkou v centru Prahy, technickou podporou i zpravodajstvím v českém jazyce, stejně tak strukturovaným systémem bezplatného vzdělávání, které zajišťuje tým zkušených odborníků i mnohaletých traderů.
---
---
Šťastné a veselé Vánoce tradeři
Diskuze a názory uživatelů na téma: Šťastné a veselé Vánoce tradeři
Na dané téma nejsou žádné názory.