---
The volume of short positions has declined in December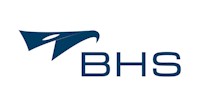 According to statistics, currently published volume of short positions in the first half of the month of December (to 14.12) on the NYSE and Nasdaq declined slightly.
The NYSE Group shares from 13.67 billion at the end of November at 13.60 billion shares short, that is actually a return to the level of mid-November. The Nasdaq volumes then short positions decreased from 7.779 billion to 7.593 billion shares on the stock. The so-called.short ratio, taking into account the average daily trading volume on the market in relation to the volume of short shares also dropped from 4.57 to 4.37 day.
Regarding the issues traded on the PSE in CETV record volume of 5,723 miles short of shares at end-November volume dropped to 5.621 million shares. Given the decline in liquidity in the title, however, the number of theoretical trading sessions (days), which would be required to close positions, increased to 53.5 days. That's the highest level in at least the last year. At the end of November, while data indicate less than 40 sessions.Regarding the volume of Nasdaq KITD already short positions disclosed, although the title was actually removed from the market to 12.18 last figure (end of November), set the value of 13.34 million shares.
In terms of the largest volume of short shares on the NYSE may be mentioned that the leadership maintained Nokia (NOK). The volume of short positions on the title, however, has dropped further to its lowest level at the end of August. Monitored for a 14-day period for another about 14 million shares to 280.87 million shares short.
J.Zendulka
---
---
Objem short pozic zatím v prosinci klesal
Diskuze a názory
Na dané téma nejsou žádné názory.