---
Is that what you think about the world economy business leaders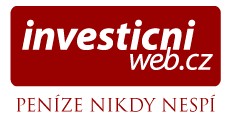 Purchasing managers indices across the world demonstrate the idea for the next six months have managers of large companies.
China
Total purchasing managers index (HSBC Markit) for December rose slightly to 51.8 from November's 51.6 point point. Worst service activity in August 2011 was offset by robust growth in the manufacturing sector. According to HSBC, China poised to 8% annual GDP growth in 2013. official (Chinese) the data are even more optimistic .
Hong Kong
In December, a slight decline (to 51.7 points from November's 52.2 points), still safely above 50 points, ie in the range expected economic expansion.
India
Premiant region. Services over 55 points overall purchasing managers index jumped above 56 points.
Japan
Business index above 51, but the manufacturing sector is still deep in the drop zone. Overall, however, confidence is growing in Japan, time will tell how the new government will be active in supporting the economy.
How they see their economies managers in Germany and other eurozone countries can be found on the web Investment
Read also:
Performance shares will be driven by their higher valuations, earnings growth will remain low, but dividends will not be compromised. Expenditure companies grow, particularly as increase confidence in the corporate sector. China predicting a hard landing, emerging markets now look attractive contrast. »more
This year for the gold might be after twelve years of positive returns the first time there is a reversal. This could also contribute turnaround printing money in politics in the U.S. Fed. Steadily improving data from the U.S. economy will force markets to prepare for the end of quantitative easing. And it reverses and investor confidence in buying precious metals.»More
---
---
Tohle si o světové ekonomice myslí šéfové firem
Diskuze a názory
Na dané téma nejsou žádné názory.