---
ERSTE - charge an additional 300 million dividend in jeopardy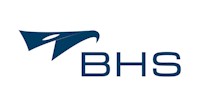 ERSTE announced that in Q4 accounted for amortization of goodwill related primarily with the Romanian daughter (BCR) of around EUR 300 million before tax. Transactions nevertheless contribute significantly to the growth of capital ratios. In connection with the previously announced and have a negative financial impact of the sale of Ukrainian division, so for all of last year, however, expected profit ERSTE only about 450 million.
As for last year's operating profitability and the cost of the risk, the Bank confirms the view which presented results for 3Q in late October. Then estimated the risk costs of EUR 2 billion, respectively. operating profit only slightly below the level of 2011. Today confirmed the intention to pay a dividend from last year's profit.
Due to a reduction in expected profit for last year, however, in our opinion, may not be fulfilling the expectations of the market, in terms of the amount of the dividend. According to the Bloomberg survey had expected the market still pay 0.40 euros / share. Earnings per share for the last year, however, should therefore move only at the level of 1.14 EUR / share.He would thus substantially increase the percentage of earnings paid out in practice, compared to previous years when it was in the range 20-30%.
Can recall that ERSTE has scheduled an ex-dividend date for this year to 5.22 (AGM can expect probably sometime in the first half of May, when last year was 5.15).
J.Zendulka
---
---
ERSTE - odepíše dalších 300 mil. EUR, výše dividendy v ohrožení
Diskuze a názory
Na dané téma nejsou žádné názory.