---
JP Morgan with a record profit of USD 21.3 billion, Goldman Sachs increased rewards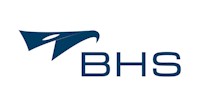 JP Morgan (JPM) today released its financial results for 4Q, respectively. the whole year 2012. In 4Q profit created 5.69 billion, respectively. $ 1.39 / share. Once cleaned, then $ 1.35 / share vs. eyelets. $ 1.22. A year ago, the company reported profit of 3.7 billion USD. Revenue rose to 24.4 billion (+10%).
Profit for the full year 2012 reached a record 21.3 billion USD, $ 5.20 / share, compared to 19 billion for the year 2011. While revenues were flat at 99.9 billion USD. The company and the third year in a row showed growth, although in the first nine months of last year, the trades / positions of the employee (nicknamed London whale) loss of $ 6.2 billion. Bank mentioned the strong growth in loans and deposits.
Capital adequacy ratio at the end of the year, respectively. Tier 1 capital increased qoq from 10.4% to 11%, respectively. prepared according to rules stricter Basel III from 8.4% to 8.7%. Loan loss reserves amounted to 21.9 billion USD.Book value increased QoQ from $ 50.17 to $ 51.27 (physical excluding goodwill and intangible assets from $ 37.53 to $ 38.75). Regarding housing company mentioned further improve the situation.
The reports came well above expectations and Goldman Sachs (GS). 4Q profit reported 2.89 billion USD, $ 5.60 / share vs. eyelets. $ 3.66. Revenue rose to 9.24 billion vs. eyelets. 7.83 billion USD. For the full year profit reached 7.48 billion USD, $ 14.13 / share on revenue 34.16 billion (+19%). Mention is also the book value, which grew by 11% to $ 144.67 (material by 12% to $ 134.06). For the first time in three years the bank to increase the cost of rewards and 12.9 billion USD.Even so, were actually "only" about 38% of revenue compared to 42% the year before. On average per employee increased from about 367 thousand. To $ 399.5 thousand. USD.
Goldman Sachs also declared a dividend of $ 0.50 Q / share. The record date for entitlement was set at 2.28, then on March 28, 2013 payment.
GS shares in the pre-commercial phase (at 14:05 pm) respond to the growth of $ 139.50 (+2,88%), ie actually on a new yearly highs.JPM shares after yesterday's new annual highs then fall to the contrary, $ 46.03 (-0.69%) and compared to the GS actually deal with a greater discount compared to book value.
J.Zendulka
---
---
JP Morgan s rekordním ziskem 21,3 mld. USD, Goldman Sachs zvýšil odměny
Diskuze a názory
Na dané téma nejsou žádné názory.