---
Which currencies except Northerners strengthened last year over 10 percent?
Polish zloty and Hungarian forint last year ranked among the world's most powerful currency when both strengthen against both the euro and the U.S. dollar, and by almost ten percent. Central shocked investors mainly performance forint. The Euro (EUR / HUF) in 2012 grew by 7.89 percent against the U.S. dollar (USD / HUF) by a staggering 9.8 percent. Such appreciation of the Hungarian currency given the state of the local economy just waited few investor.
The main reason for buying the Hungarian forint (HUF) and the Polish zloty (PLN) were high interest yields offered by those countries, while in developed countries this rate approached zero (U.S. = 0.25% = 0.75% of the EU). In addition, the local central bank pumped into the economies of extra cash to help them back on its feet. Such of the advanced economies (printing money, low interest rates) caused their currencies (euro, dollar) and the Central weakened offering high interest yield strong. 6 percent difference in interest income on 10-year Hungarian and German bonds outperformed all the pitfalls, weaknesses and shortcomings of the Hungarian economy.
Hungary
Hungary from their long-term problems caused by profligate social policy, plus an enhanced financial first American and then European debt crisis, gets very hard. I therefore still toying with the idea of ??the possible adoption of a loan from the International Monetary Fund (IMF). Deliberations but has extended over a year, so many are beginning to think that the local government launched the negotiations just to calm the situation in financial markets and a loan from the IMF, in fact, not unwilling to accept. As a result, this strategy clearly Budapest succeeded. The forint has stabilized, interest on bonds slumped, and BUX stock index gained 11.7 percent.
Although the Hungarian forint reached excellent results in 2012, despite the continuous reduction in interest rates (see table), the economy is still very vulnerable, and its prosperity is uncertain. The next year, according to a survey organized by the analysts by Reuters, the forint could reach 285-280 forints (HUF) per euro (EUR). It will depend mainly on the mentioned policy of the local central bank to stimulate the economy (lower interest rates encourage exports, but reduce the attractiveness of the currency) and also on whether the next year Budapest manages to keep the public deficit under three percent limit. Key for Hungarians will boost the economy in the eurozone, as it is a very export-oriented economy.
Poland
Polish zloty achieved even better yields than the Hungarian forint. According to Bloomberg, became the most profitable currency in 2012 (second place was mentioned forint). This story is not so much controversial as the development of the forint due to a significantly improved state of the Polish economy.
Polish zloty against the euro last year by more than 9 percent against the U.S. dollar and an improved up to a whopping 11 percent. It is ranked among the most powerful currency in the world. He also this year lured investors mainly positive interest rate differential. Would zloty in 2013 could be attributed according to Reuters about 2 percent of the profits and reach level 4 EUR / PLN. The condition of such a development is the economic recovery in the euro area and the subsequent bolster the economy in Poland.
Michala Moravcová
Vystudovala Vysokou školu ekonomickou v Praze obor Finance. Působila ve společnosti WOOD & Company v Praze, kde pracovala jako trader na akciových trzích. Specializovala se zejména na trhy střední a východní Evropy. Momentálně pracuje jako analytička finančních trhů ve společnosti Bossa. Součástí její práce je analýza domácí i zahraniční makroekonomické situace a její vliv na finanční trhy, zejména na forex. Věnuje se ekonomickému vzdělávaní veřejnosti a publikaci ekonomických článků.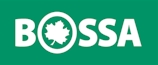 Společnost BOSSA je stabilním obchodníkem s cennými papíry, který se v evropském hospodářském prostoru pohybuje již 17 let. Za dobu své existence se dočkala mnohých ocenění. Např. časopisem Forbes byla několikrát označena za brokera roku a to zejména na svém domácím - polském trhu. Od roku 2012 vstupuje také na trh český, kde může své klienty oslovit obchodní platformou Metatrader 4 pro PC i mobilní zařízení, kamennou pobočkou v centru Prahy, technickou podporou i zpravodajstvím v českém jazyce, stejně tak strukturovaným systémem bezplatného vzdělávání, které zajišťuje tým zkušených odborníků i mnohaletých traderů.
---
---
Které měny kromě seveřanů loni posílily přes 10 procent?
Diskuze a názory
Na dané téma nejsou žádné názory.