---
As a result in 2013 the Australian dollar and other currencies?
Australian Dollar (AUD) to U.S. Dollar (USD) in 2012 grew by 1.7 percent when started at 1.0217 and closed at 1.0391 level. This year the AUD against the USD to weaken slightly.
Table D AUD / USD in 2012 and outlook for 2013
The graph shows the evolution of the currency pair AUD / USD during 2012, together with the orientation marked maxima, minima and 100denním average. Trend of the course was in 2012 one-way.AUD weakened the most in the first quarter, when there were reports of a possible "hard landing 'of the Chinese economy, in which the AUD strongly bound.
AUD / USD daily chart in 2012
The Australian dollar (AUD) is one of the so-called "high beta currencies," or currencies with high variable beta (ß). Use of the Greek letters are generally expressed in finance risk financial instrument.Using the beta label in connection with the currency market, and we mean currency with high interest rates, in which it is generally recommended to invest in a stable and prosperous times. Australian dollar satisfies all properties that currency with a high beta should have. The chart below offers a comparison of interest rates and government bond yields in Australia and other developed economies in 2012, to confirm AUD "high beta" status.
Comparison of interest rates, government bond yields, inflation and rating of developed countries
Australia's central bank (RBA) interest rate cut this year by 125 points, that is, from 4.25 percent to 3.00 percent. The reason was the strong Australian dollar, which played against exporters. AUD since 2009, when it was at 0.6300 against the U.S. dollar appreciated by more than 65 percent, which naturally goes in the competitiveness of the economy.
AUD / USD from 2009 to 2012 weekly chart
At this point it should be mentioned that the USD depreciated against the AUD and other currencies also due to three rounds of quantitative easing, which began at the end of 2008.Monetary easing in the U.S. except for the weakening of the dollar also supported appetite for risky assets, which ranks among the Australian dollar, or "Aussie." While China's GDP has grown in the past, Australia did not feel the problem of strong AUD. Now, when its main trading partner ill, looking for ways to help themselves.
One is naturally lower interest rates. Both generally recovering domestic economy by making loans available, but also reduces the attractiveness of the domestic currency, which has reduced, which is good for export. Such a move would be in favor of the domestic real estate market, which is struggling with several years of stagnation.
For this reason, it is possible that in 2013 RBA will cut interest rates to a record low of 2.75 percent, which would have to be able to respond AUD weakening.Another argument for the end of strengthening the AUS / USD could be tamed monetary policy in the U.S., the Fed suggested.
While GDP in the first quarter still grew in the second and third have weakened substantially, which can be seen in the graph below.
GDP in Australia
Why could AUD in 2013 strengthened?
Riskiness of the Australian economy lies mainly in its strong economic dependence on the extraction and export of raw materials. Its main trading partners are geographically naturally China.For this reason, it is strongly dependent economy Down Under since the heyday of the Chinese economy in 2013.
Australian dollar next year will be the center of attention of investors especially when you restore China's economic growth, which is hungry for Australian commodities. Furthermore, he will play into the hands of mollification and the situation in Europe and the U.S. (fiscal cliff), which restores the demand for risky assets, among which include the AUD.
Why could AUD weaken in 2013?
Conversely, a decline of China's economy, the deteriorating state of the European debt crisis or strife in the U.S. Congress regarding the state budget expenditure ceiling U.S. can increase nervousness in the markets and reduce the demand for risky assets, among which ranks the AUD.
Overview of basic macroeconomic indicators Australia
You want to be in 2013, one step ahead? For more information about how they might develop the economy of other countries and their currencies in 2013, see: http://bossa.cz/cs/analyzy/rocenka-forex-2013
Michala Moravcová
Vystudovala Vysokou školu ekonomickou v Praze obor Finance. Působila ve společnosti WOOD & Company v Praze, kde pracovala jako trader na akciových trzích. Specializovala se zejména na trhy střední a východní Evropy. Momentálně pracuje jako analytička finančních trhů ve společnosti Bossa. Součástí její práce je analýza domácí i zahraniční makroekonomické situace a její vliv na finanční trhy, zejména na forex. Věnuje se ekonomickému vzdělávaní veřejnosti a publikaci ekonomických článků.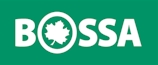 Společnost BOSSA je stabilním obchodníkem s cennými papíry, který se v evropském hospodářském prostoru pohybuje již 17 let. Za dobu své existence se dočkala mnohých ocenění. Např. časopisem Forbes byla několikrát označena za brokera roku a to zejména na svém domácím - polském trhu. Od roku 2012 vstupuje také na trh český, kde může své klienty oslovit obchodní platformou Metatrader 4 pro PC i mobilní zařízení, kamennou pobočkou v centru Prahy, technickou podporou i zpravodajstvím v českém jazyce, stejně tak strukturovaným systémem bezplatného vzdělávání, které zajišťuje tým zkušených odborníků i mnohaletých traderů.
---
---
Jak si v roce 2013 povede australský dolar a jiné měny?
Diskuze a názory
Na dané téma nejsou žádné názory.