---
Markets
  |  January 23, 2013 15:05:34
McDonald's surprised Volkswagen growing orders for the new Golf title (at maximum)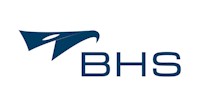 Also Wednesday is full of corporate news mainly from the ongoing earnings season. After yesterday's night better results as Google (GOOG) and IBM today with the results of other positive surprise.
Manufacturer of products for the aerospace industry such as United Technologies (UTX) reported 4Q earnings from continuing operations of 945 million USD, $ 1.04 / share, respectively. a penny above market expectations. Revenue of $ 16.44 billionTo $ 16.69 billion expected but have not. Was definitely confirmed previously issued outlook for this year - EPS USD 5.85 to 6.15, respectively. revenue 64-65 billion USD. Degree in response to the pre-commercial phase increases more than its yesterday's annual maximum.
The health care focused Abbott Laboratories (ABT) reported 4Q profit 1.05 billion USD, $ 0.66 / share (from continuing operations of $ 1.51 vs. Eyes. $ 1.50). Revenue 10.84 billion USD. Also, this title was attributed to gains.
Solid surprise then brought the report chain McDonald's (MCD). 4Q profit reported 1.40 billion, respectively. $ 1.38 / share, when the market had expected $ 1.33. Revenue rose to 6.95 billion vs. expectations of 6.88 billion USD. Surprise was also comparable to the level of December sales. The market expected a decrease of -1.2%, but sales of "only" stagnated. Significantly to the result that a negative development in the region signed an APME, where comparable sales fell by -3.1%. This was the largest decline since September 2003. The market here expecting only -0.5%. Other regions on the contrary positively surprised. In the U.S., sales increased by +0.9% (exp. 1.8%), then in Europe -0.8% (exp. -3%). Despite yesterday's strong growth record in the pre-commercial stage moves further above the $ 93.50 level.
From Europe be mentioned report automaker Volkswagen. She has recorded a new Golf in Europe over 100 thousand. orders. Plans and in Q1 on Saturday 3 extraordinary work in a factory in Wolfsburg, which should help to increase the production model of the 2 thousand. cars. Volkswagen preferred shares on the market today new record highs. Report title came up short of the water 183 EUR, respectively. at € 183.20. Target price of 145 EUR to 175 EUR today for the title increased Macquarie, which similarly as in the case of one liter rival Daimler and BMW shares.
Spain's Telefonica SA today from the European Commission fined 66.89 million. Together with the Portuguese company Portugal Telecom, according to the commission violated antitrust rules when it agreed that they will not compete in the market on the Iberian Peninsula. Portugal Telecom and fined 012.29 million.
U.S. futures are mixed, however, neutral (at 15:05 pm), respectively. in positive territory thanks to technology companies reporting just the Nasdaq. Investors today are in this segment primarily watch the results of Apple (AAPL), which is published after the market closes.
J.Zendulka
---
Last news from the section Markets:
---
McDonald´s překvapil, Volkswagenu rostou objednávky na nový Golf (titul na maximech)
Diskuze a názory uživatelů na téma: McDonald´s překvapil, Volkswagenu rostou objednávky na nový Golf (titul na maximech)
Na dané téma nejsou žádné názory.