---
The volume of short positions in January has declined, influenced CETV and KITD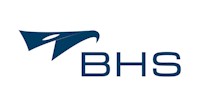 According to a Friday night date statistics published volume of short positions at the beginning of the year, respectively. in the first half of January has dropped its lowest since March. Markets and followed the December developments.
The Nasdaq, however, the volume of short positions fell only slightly from 7.202 billion to 7.198 billion shares on the stock. The so-called. short ratio, taking into account the average daily trading volume on the market in relation to the volume of shares short, significantly increased from 3.71 to 4.84 on the day, which is less affected by liquidity.
The NYSE Group since the end of the volume of short positions decreased by about 73 million shares to 12.83 billion shares.
In terms of the largest volume of short shares on the NYSE's management retained Nokia (NOK), where the number of short shares rose by more than 20 million to 312.5 million, and is close to the current peaks on the title of mid-September. Stocks again follow Bank of America (BAC) with a decrease by a further 22 million already on 164 million shares. On the title so it has the lowest volume of short positions from mid-May.The bronze position shares of Johnson & Johnson (JNJ) shares were replaced by semiconductor Advanced Micro Devices (AMD) with a slight increase to 101 million shares short. In relation to free float but still quite significant 16.8% (compared to 152 million shares from short mid-November but still substantially less). Regarding significant negative sentiment investors can mention the well-known companies chain JCPenney (JCP), which is in relation to free float zashortováno over 46%.
Looking at the Nasdaq on the podium order traditionally changed. Does Sirius XM Radio (SIRI) increase to about 379 million (+23,5 million), followed by the aforementioned Frontier Comm. (FTR) to 214 million (+1 million) And Intel (INTC) with 205 million shares short (-10 million). Here the known emission has the most free float zashortován Research In Motion (RIMM) to 135 million (-2 million). Can recall that since the company is in the middle waits performances BlackBerry 10th
Regarding Prague CME traded volume short positions fell by about 240 thousand. to 5155 shares. This is no longer the lowest volume by the end of May, respectively. currently 17.25% free float.
For KITD should be mid-January for a short time only sold 4.6 million shares. Lower volume title remembers the last almost 2 years ago. Since the end of the year there was a decline by a further 4.1 million still in mid-December, totaling over 13 million drop in prices so actually contributed to the closures significantly profitable positions.
J.Zendulka
---
---
Objem short pozic v lednu zatím klesal, ovlivnil i CETV a KITD
Diskuze a názory
Na dané téma nejsou žádné názory.