---
Why "sins" Apple will not be bought?
Thursday's twelve percent loss of technological giant Apple and its grounds, together with an analysis of the results reported were the main topic of global financial websites, newspapers and magazines throughout the rest of the week. And not just financial. Articles relating to the company nakousnutým apple as its logo last week allegedly occurred in almost half of all European national periodicals. More than iPhone owners, however, very interested drop individual shareholders and thousands of investment funds (their loss we reported here: http://stox.cz/zpravodajstvi/clanky ).
Causes of Thursday's decline is no need to disassemble, economic results were analyzed in thousands of internet and newspaper articles. But I would like to draw attention to an interesting historical analysis sinks shares and subsequent reaction of the markets in the order of days and weeks. This view could be one of the other "bear" views on the forecasts of the price of this title. Because of the global importance of the company, existing in recent years almost a religion (especially for some Asian countries, where it sold several hundred thousand iPhones every year despite the "small" fact of no aid local mobile networks) will be articles about Apple, responding to his every stumble , those most read across the professional and general public.
The decline in stock prices was not in terms of percentage in the worst in history. Worst loss recorded in the 29th September 2000, when one business day written off over 51% of your closing rate from the previous day. The following day, lost another 6% of its value. Similarly, the title is retained even after their second highest percentage decline (-23%) in July 1993, when the decline escalated further seven percent.
For investors who have Apple's golden era count period after publication of the first smartphone iPhone was in relative terms, the worst day again on the 29th September (this time in 2008) when the securities have fallen in one business day by 19%. This decline was, however, in the coming days for the first time at least partially redeemed their loss and title compensated eight per cent growth. This fact, however, was mainly influenced by approval of the first purchase of U.S. toxic mortgages the local Congress, which so pleased almost all the titles index baskets in the USA.
The fourth and the fifth largest percentage decline, which took place between 1997 and 2001 has been followed by "traditional" follow in the coming days.Apple suffers severe weakening quite often. The last 15 years saw additional shares about 20 losses in excess of 8% of the stock price. For most of them fall continued the next day. The biggest "return" on the contrary 31st shares recorded August 1998, when he was eight percent drop immediately redeemed devítiprocentním growth.
In terms of the absolute amount of losses in addition to record depreciation on Thursday 63 USD ranked fifth December last year, the shares had dropped by 37 USD within 24 hours. Third place holds 25th July 2012, when the event fell by 26 USD and potato medal took 16th April of the same year, with the loss of 25 USD. Not surprising figure, in addition to the April decline was in the days to drop redeemed.
From the comparison with historical data suggest that the return of the shares of Apple in price levels before significant declines is very likely. Sins of Apple in the form of weakening growth rate, decreased recommendations and target prices along with declines in orders in Asia and probably will not be bought ...

Ing. Mojmír Boček
Na ekonomické fakultě vystudoval bakalářský a magisterský studijní program. Jeho hlavním oborem byly finance a kapitálové trhy, zejména finanční deriváty. Aktuálně studuje doktorský studijní program Ekonomika a management se zaměřením na Makroekonomii.
Kariéru ve financích zahájil jako finanční analytik v mezinárodní výrobní firmě, se zaměřením na finanční analýzu dle fundamentu EVA a na zajištění kurzových rizik. Nyní pracuje jako analytik pro evropské akciové trhy a je manažerem služby STOX.CZ.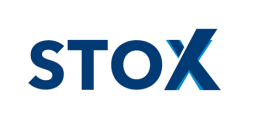 STOX.CZ je obchodní portál určený pro individuální online investory. Svým klientům poskytuje spolehlivou platformu pro online obchodování na více než 80 akciových trzích v 18 zemích světa a zprostředkovává vedení vysoce pojištěného multiměnového účtu s možností vkladu v českých korunách. Nabízí bezkonkurenční poplatky a technickou podporu v obchodní dny od 9:00 do 22:00. Více na www.stox.cz.
---