---
MasterCard increased by 100% dividend, Dell goes into private hands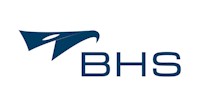 Investors now receive for their decisions to a large amount of information. In addition to mostly positive macro data also another batch of earnings. After a night already reports today as Eaton (ETN) reported 4Q profit 179 million USD (-51%), ie $ 0.46 / share. Sirius XM Radio (SIRI) for 4Q profit more than doubled to 156.2 million USD, according to exp. to $ 0.02 / share. Conversely Coal Arch Coal (ACI) reported a Q4 loss of 295.4 million USD, $ 1.39 / share. Even after adjusting for exceptional items loss reached $ 0.42 / share, when the market had expected a loss of only $ 0.14.
In Europe, the preliminary results of last year's Deutsche Boerse announced that last year's expected net profit of 660 million euros. The aim of the dividend of € 2.10 earnings / share. BP Oil 4Q profit showed a decline to 1.62 billion USD. After adjustment, however, the reported profit of $ 4 billion surpassed expectations 3.7 billion USD.
Other corporate news was intrigued further increase dividends while the company announce in abundance in recent weeks in to the threat of fiscalreef, respectively. tax changes. Operator cards MasterCard (MA) Q increases dividend by 100% from $ 0.30 to $ 0.60 / share. The record date for entitlement fixed at 9.4 (Ex-date ie 5.4), then the payment to 05.09.2013. In addition, the Board of Directors approved a program to repurchase its own shares for $ 2 billion.
Coca-Cola Enterprises (CCE), then Q increases dividend by 25% from $ 0.16 to $ 0.20 / share. The record date for entitlement was set at 3.8 (Ex-date 6.3), then on March 21, 2013 payment.
Long waiting for the decision on the Dell (DELL). Already this morning there were reports that board of directors at night was a transaction. Shortly before the opening of U.S. markets, the company released an official report that the company should go back into private hands for the course $ 13.65. The transaction valued the entire company at about 24.4 billion USD. Buyer's founder M.Dell, which now owns 14%, together with the investment company Silver Lake. M.Dell to remain head of the company. In addition to a number of banks to finance the transaction will contribute $ 2 billion and Microsoft (MSFT). Compared to the price of 1.11, ie before the takeover came about and the price represents 25% premium. Was also determined 45-day period for filing can compete. Shares of Dell were suspended trading due notice (to be restored in 16 hours).
J. Ramakrishnan
---
---
MasterCard zvyšuje o 100 % dividendu, Dell přejde do soukromých rukou
Diskuze a názory
Na dané téma nejsou žádné názory.