---
Other U.S. corporations distribute funds to shareholders, HP is considering separation?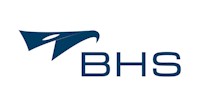 After yesterday afternoon's announcement by Coca-Cola Enterprises (CCE) and MasterCard (MA) to increase dividends, respectively. and repurchase of own shares in the night announced another similar step known U.S. corporations.
Conglomerate 3M (MMM) has approved a program to repurchase its own shares for 7.5 billion USD. Q also increases dividend from $ 0.59 to $ 0.635 / share. The record date for entitlement was set at 2.15 (Ex-date 2.13), then on March 12, 2013 payment.Dividend yield at the title currently on an annual basis is 2.50%.
Mainly focusing armouring firm L-3 Communications (LLL) announced a program to repurchase its own shares for $ 1.5 billion. Q increases dividend from $ 0.50 to $ 0.55 / share. Here, the relevant date for eligibility set at 1.3 (Ex-date 2.27), then on March 15, 2013 payment. Dividend yield at an annual rate reaches 2.90%.
With increasing dividends came the motorcycle manufacturer Harley-Davidson (HOG) from $ 0.155 to $ 0.21 / share. The record date for entitlement set at 2.19 (Ex-date 2.14), paid on March 1, 2013. You currently dividend on an annual basis is 1.60%.
The sector can also mention the slow reports automakers reported for the January sales. Already yesterday General Motors (GM) said that, together with its local partner in China in January sold a record 310,765 vehicles (+26%). The decline, however, noted selling cars Cadillac cars in 1570 (-47%), which sold at least since 2010. The reason is awaiting the arrival of the new model.
Today, Ford Motor (F) announced that China recorded its best January in history. Together with its local partner sold by almost twice the cars, specifically 61,475 cars (+98%). Post now has the particular sales of its hybrid Fusion, which should also be a record.
According to the Chinese Association of the January sales of passenger cars in the country could increase annual total by 50%.
Their expansion plans announced today also automaker Honda Motor (HMC). In Thailand, plans to invest 44.6 billion yen (about 674 million USD) and gradually increase production in 2015 to more than 420 thousand. cars, up from 280 thousand. Globally plans to sell 4.4 million cars.
Today will surely live on shares Hewlett-Packard (HPQ), which last longer solidly successful. The company announced that it intends to use the transition rival Dell (DELL) to private hands. Predicts that the transaction may cause his customers uncertain, respectively. that can bring the company's investment restrictions.Shares of HPQ however in the "after hours" further strengthened sharply by 11% in response to anecdotal reports, respectively. speculation about a possible division of the company.
After a night of solid earnings, Zynga (ZNGA), investors will now wait for further reports. Even "before the market" will be presented as CVS Caremark (CVS) or Time Warner (TWX). After closing the markets will probably watched Visa (V).
J. Ramakrishnan
---
---
Další US korporace rozdávají prostředky akcionářům, HP uvažuje o rozdělení?
Diskuze a názory uživatelů na téma: Další US korporace rozdávají prostředky akcionářům, HP uvažuje o rozdělení?
Na dané téma nejsou žádné názory.