---
Star Wars thirty years
Star Wars project called journalists U.S. Strategic Defense Initiative, which allowed for the construction of defense in space. Spectacular view, presented 23rd March 1983 would then U.S. president Ronald Reagan financially exhausted collapsing Soviet economy, and in its consequences and contribute to the end of the Cold War. The Soviet Union was at that time very surprised and protested, arguing that it is a violation of the ABM (Anti-Ballistic Missile) of 1972, which limited the number of ballistic missile defense systems. Today, 30 years after these events can be seen as an allegory of the unexpectedly strong in the current global economic war, this time called "monetary".
The phenomenon of currency wars was said already in 2010. Came to the fore, however, in recent months, after a rally on the main world currency pair - Eurodollar. Its main actors are this time except for Russia and the U.S., the EU (divided into two "martial" Division), Japan and China. Each country has a different excuse for war and uses different "weapons". China (by extension Japan) uses government action and through course weakens domestic yuan to strengthen exports and help domestic firms. USA and other countries in this fight logically feel attacked and constantly accuse the country artificially low exchange rate of its currency and advantages of Chinese exports. By contrast, the U.S. in this war completely different ammunition, but with a similar effect.Implements the plan is to support the economy of the purchase of government bonds by the U.S. central bank. Besides the initial growth-purpose printing new money causes devaluation of the currency and thus also "combat operations" in the currency wars. As a victim of U.S. attacks feel of Germany as its currency has appreciated against the dollar, reducing the country's competitiveness in the overseas market. However, Germany (with exaggeration Paradoxically historical experience) no counterattack was planned. In contrast, France, like other Eurozone countries, is the introduction of a medium-term targets for the exchange rate. Against further pumping money into the U.S. economy, however, is itself "attacking" China. According to Beijing this activity will significantly destabilize financial markets.And that was an allegory with star wars thirty years ago were finished, he joined the currency wars and Russia. First Vice-President Board of the Central Bank Alexei local Uljukajev is said that countries should avoid protectionism and not to seek to secure a better position in the market through devaluation of their currencies. According Uljukajeva measures to support domestic demand and increasing domestic competitiveness by reducing the rate of the national currency, although they can help for a while, the word for a while but strongly emphasized.
The first of the great battles of global currency wars will be held on Friday and Saturday just in Moscow, Russia at the G20 summit, a meeting of representatives of the largest economies in the world.Marshals of these battles will finance ministers of the participating countries and their generals, governors of central banks. He's going to battle fierce, but which will not have the same winner as Star Wars thirty years ago, when it was economically exhausted completely the Soviet Union ...

Ing. Mojmír Boček
Na ekonomické fakultě vystudoval bakalářský a magisterský studijní program. Jeho hlavním oborem byly finance a kapitálové trhy, zejména finanční deriváty. Aktuálně studuje doktorský studijní program Ekonomika a management se zaměřením na Makroekonomii.
Kariéru ve financích zahájil jako finanční analytik v mezinárodní výrobní firmě, se zaměřením na finanční analýzu dle fundamentu EVA a na zajištění kurzových rizik. Nyní pracuje jako analytik pro evropské akciové trhy a je manažerem služby STOX.CZ.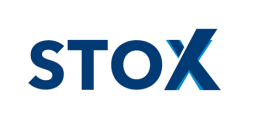 STOX.CZ je obchodní portál určený pro individuální online investory. Svým klientům poskytuje spolehlivou platformu pro online obchodování na více než 80 akciových trzích v 18 zemích světa a zprostředkovává vedení vysoce pojištěného multiměnového účtu s možností vkladu v českých korunách. STOX.CZ nabízí bezkonkurenční poplatky a technickou podporu v obchodní dny od 9:00 do 22:00. Více na www.stox.cz.
---
---
Hvězdné války po třiceti letech
Diskuze a názory uživatelů na téma: Hvězdné války po třiceti letech
Na dané téma nejsou žádné názory.