---
10 things you need to know on Tuesday morning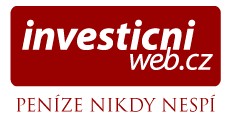 Ten things that will not escape this morning, including a tip on what you could do with surplus billions in the bank account.
First Today's Macro
We will follow the German economic sentiment index and the U.S. housing market index. What else will happen this week you'll find in our stock market calendar .
Second Financial Results
European Automobile Manufacturers Association ACEA publish data on car sales in the EU in January 2013 and Danone and Dellpublish its financial results.
Third Egg market has stabilized
"Egg War" ended. Eggs Czech market has stabilized and the price for one egg, which in recent months climbed to nearly six crowns, stood at less than half the surface, the same as two years ago. Czech consumers are once again began to prefer those eggs from Czech Polish. Poles also failed to sufficiently quickly adjust its production to European Directives and scandals around them imported food products in recent months, they also did not help.
4th Regulatory authorities of the European Union pull the fight against Google.
European Union regulators to light the practices of U.S. companies Google. They do not like new rules that Google has introduced and which give the possibility to collect data about users through service YouTube or Gmail. Regulators such behavior as a threat to the privacy of users and in October last year Google gave an ultimatum to resolve this situation. Until now, however, did not notice any corrective action. If Google does not change the situation, the Authority is likely to impose sanctions on the company. Google nevlivnější is the second company in the world. Who's first?


5th The PSE week launched a slight decrease
PX Index fell yesterday by 0.25% to 1001 points. Prospered, the Bank, while the continued weakening of securities AAA Auto. Czech crown was flat against the two major world currencies. The euro at 17:00 scored a penny to 25.39 EUR / CZK against the dollar has improved by two pennies to 19 USD / CZK.


6th Minister of Industry and Trade with Cuba does not guarantee continuous feed in tariffs for Temelín
Martin Kuba, Minister of Industry and Trade on Monday Žofín forum said that he disagrees with both permanent guaranteed purchase prices for new Temelin, so with a guarantee of return on investment. Short term, the Ministry was willing to set only the system under which the state would pay the price of CEZ Group contribution in the case of lower market prices than previously agreed, in the opposite case, in turn, paid ČEZ state.

7th European shares also began a new week decline
European shares recorded losses for the third session in a row. Pan-European FTSEurofirst 300 index fell 0.2% to 1 159.29 points and narrower DJ EuroStoxx 50 index increased marginally by 0.05% to 2 616.65 points. Danish Carlsberg shares, the fourth largest brewery in the world, fell by 5.8% due to worse results for the last quarter, stagnant sales in the Russian market and weak in Western Europe. contrary, French bank Natixis strengthened by 22.5% after the announcement that it would sell its stake in a fifth BPCE, raising hopes that the company could pay a higher dividend.


8th Japanese yen fell first, but politicians disagree on how to proceed
Japanese Prime Minister Shinzo Abe hinted yesterday that the country will continue the extremely loose monetary policy, which pushes the exchange rate of its currency down. Japanese shares but on Tuesday night weakened by 0.31%, as caution prevailed, waiting Indeed, as after a public holiday Weekend respond to investors in the U.S.. Japanese Prime Minister Shinzo Abe said on Monday that one of the ways to ease monetary policy, would be the purchase of foreign bonds. Yen then went down, Finance Minister Taro Aso on Tuesday, but said it does not exist in the plan. Monetary policy has to meet domestic targets, not cause currency war.


9th Bolivia nationalizes airport
Bolivian President Evo Morales announced yesterday that the Bolivian government nationalized the company SABS, which operates the three largest airports in Bolivia. At the same time ordered the army to keep the airport in operation. Its decision on the fact that the company Abertis Infrastructuras AENA and Spanish, which are SABS, did not have the promised investment. Abertis said in a statement that the nationalization of the company SABS will have no impact on its operations., Adding that the decision respects and is ready to act on compensation.


10th Draghi calls for the establishment of a fund to rescue European banks
European Central Bank chief Mario Draghi yesterday in a speech in the European Parliament called on the eurozone to speed up creation of a common fund for the restructuring of troubled banks.He said that the fund is a logical and necessary step to complete banking Union after the ECB will take over next year surveillance of the euro area banking sector. democratic Europe has too much. Will it lead to its collapse?
---
---
10 věcí co musíte v úterý ráno vědět
Diskuze a názory uživatelů na téma: 10 věcí co musíte v úterý ráno vědět
Na dané téma nejsou žádné názory.