---
What happens when Warren Buffett buys your business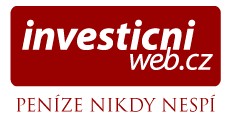 When the miracle of Omaha buys a company usually knows what he's doing. Firsthand that currently recognizes U.S. food giant Heinz, known primarily as a producer of ketchups. Buffett offers him his nacenil to 533 billion.
Buffett's Berkshire Hathaway is going along with 3G Capital HJ Heinz Company to take responsibility for $ 28 billion. Legendary investor while never extend its portfolio of companies that are not in good shape. Still, not Berkshire Hathaway described as a passive investment fund that would buy the company and cared about it. Among investors, in contrast, well known for Buffett's purchase everything begins.
Layoffs not Buffett's style
If someone fears Heinz reducing labor costs and the associated layoffs can remain calm. In principle, we can say that Warren Buffett's entry into society at the same time an expression of trust management and its entire business model. Most at risk are therefore currently Heinz may feel especially board members, who were in charge of communication with investors. After completion of the acquisition, Heinz simply becomes a private company for which will continue to be crucial only one investor, namely just Berkshire Hathaway.
For Heinz Director Bill Johnson would, in effect, not a lot of difference. And if you expect any changes, it should be the initiator only, and only himself. "It will be primarily for Johnson positive change.Get rid of pressure on him could hear every day on Wall Street, it will no longer weigh on share price fluctuations or concerns about how investors react to reported financial results, "said Alice Schroeder, who alongside Warren Buffett spent during the writing of his book The Snowball: Warren Buffett and the Business of Life (published in English under the name Snowball: Warren Buffett and the School of Life) a year and a half. According to most CEOs Warren Buffett's entry into their society welcomes.
Instead of publishing quarterly results now waiting Heinz sending monthly statements, the analysis will focus itself CEO of Berkshire Hathaway. If Heinz does, it is likely that Buffett into the company structure will not interfere.Otherwise, the CEO of Heinz can almost immediately look for new work, The Miracle of Omaha is because among other things, known for his perfectionism and inflexibility.
What are the criteria to Buffett gives stock selection, can be found on the web Investment
Read also:
Fast pace of life plays into the hands of online seznamkám. Number of pairs that are so acquainted, growing like mushrooms after rain. Have you ever tried to meet over the Internet, or you have never even thought of before? In any case, you know how it goes on the internet seznamkách.
---
---
Co se stane, když Warren Buffett koupí vaši firmu
Diskuze a názory uživatelů na téma: Co se stane, když Warren Buffett koupí vaši firmu
Na dané téma nejsou žádné názory.