---
Lukas Vacha (Conseq): surprise me shares drop by 20%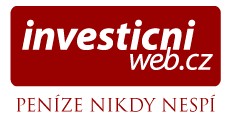 Stocks are the best safeguard against any crisis, Coca-Cola or McDonald's because customers always find. And so it is now number one in investment sales director Conseq Investment Management Lukas Vacha quality stock title. Their ideal portfolio would complement the corporate bonds and bonds of some emerging countries.
At the end of last year and early this year the market started to move again mainly fundamentals. This is true even after the Italian elections and other political somersaults from the last time?
Yes, three, four months ago, investors began again more involved in fundamentals, perhaps half a year ago, if I'm very generous. Before - about two years - played a key role in politics.A greater role than we would probably like, play continues. Even it may seem that its influence on the rise again. But I am an optimist, so I believe that the fundamentals will prevail, that the positive trend of recent months will continue.
So what do you think will be in the next month or two for defining markets? And what if you focus - will be more on hard data, or the screams and emotions?
In such a short term for the crystal ball. I would say only that political issues will certainly play a big role. In addition, we have done quite a positive conclusion of last year and the beginning of this year, stock markets attacking their post-crisis highs, Dow IDEX is even on record, shares are simply doing. Correction is possible. Can it run America with their automatic budget cuts, but also Italy, which you mentioned in the introduction.

How should it look like according to Luke Vácha portfolio in the coming weeks and months, you will learn the investment site
Read also:
If you need two basic financial colors (red and green) and two main directions (up and down, or buy and sell), the graphics in the March outlook BNP Paribas is the ideal inspiration.
---
---
Lukáš Vácha (Conseq): Nepřekvapí mě propad akcií o 20 %
Diskuze a názory
Na dané téma nejsou žádné názory.