---
What investors should be prepared in the new week?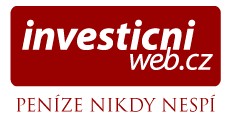 Important macro data mainly from the U.S., Italian scramble for a new government and continued earnings season on the Prague Stock Exchange - Investors in the new week to look forward to. The topic for the media will be the fight of the S & P 500 to overcome the historical highs of October 2007, Saturday at a bull market index celebrates fourth birthday.
USA
11/3 - 15/3 Results season (Urban Outfitters, Molycorp, Costco Wholesale)
12/3 State Budget
13/3 Corporate stocks
13/3 Retail Sales
14/3 Current Account
14/3 Producer Price Index
14/3 Weekly applications for unemployment benefits
15/3 New York Fed Activity Index
15/3 Consumer Price Index
15/3 Industrial production
15/3 index of consumer sentiment University of Michigan
15/3 Quadruple Witching (expires options on indexes and stocks and index futures and shares)
U.S. equity markets strengthened in the week by more than 2%, while volatility has decreased significantly. All thanks to a soothing statement from the central bank and a solid makrodatům from the U.S., led by a sharp decline in the unemployment rate to 7.7% on better-than-expected job creation.
The Dow Jones industrial average pushed the their historic highs, and finished the week at the stake 14 397.07 points (+2,18%), S & P 500 closed on Friday at 1 551.18 points (+2,17%) and the Nasdaq, despite ongoing greatest weaknessemissions - Apple - grew by 2.35% to 3 244.37 points.
"Index, S & P 500 remains to record highs less than one percent, which is sufficient challenge to a record level for at least tested. Maximum closing price of the October 9, 2007 is 1,565 points intraday peak a few days later at 1576 points. If S & P 500 will climb up here, on the daily chart created formations triple peak (peak in March 2000, October 2007 and March 2013). So it should come as no surprise if the growth pauses moderate correction, "he wrote in his regular technical commentary for Investment web option businessman Joseph Kostal.
Earnings season in the U.S. has practically ended, in the new week because investors will be most interested in macro data. The condition of households something tells retail sales, industrial production and the New York Fed Activity Index zmonitorují the state of the industry, at the end of the week to talk trade index University of Michigan consumer confidence.
On Friday, in addition, the markets will "wash Witches' expire due to many options and futures, which typically induces greater volatility and market activity. Testing time highs on the broad index S & P 500 also may cause at least short-selling mood.
What lies ahead for the PSE and mature European markets, can be found on the web Investment
Equity outlook: It's bad, says Faber. S & P 500 does not suffer the same fate as in 2007, opposes Frederick Charles Schwab

theme

of

recent days and weeks is clear:



---
---
Na co se mají připravit investoři v novém týdnu?
Diskuze a názory
Na dané téma nejsou žádné názory.