---
Lukas Vacha (Conseq): CEZ now reminds Pandora's Box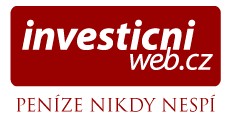 Defensive titles reigns in Prague Pegasus, for daring and there's Erste NWR. These riskier bets are based on the premise that the two titles has lost enough so that the probability of growth greater than the risk of decline. In favor of Erste also speaks cleaned portfolio, NWR would again be able to rely on the growing demand for energy, the new sources to satisfy just about, he thinks sales director Conseq Investment Management Lukas Vacha.
In global markets continues to rally, as investors took to the risk. The Prague Stock Exchange, Oasis defensive, it suffers a bit. Yet offers something interesting?
Yes, most of the titles that we have on the PSE like is defensive. Much of the reason we are relying on dividend income Pegas Nonwovens, which is a market capitalization of small degree, but it is a quality company that has a relatively unique product portfolio and little competition anywhere in the world. Pegasus definitely consider dividend interesting than other titles, such as Telefonica.
Shares of Telefonica recently showed some recovery. You not convinced?
It seems that in her case, investors bet 40korunovou dividend, but that will not be paid. More importantly, the company somehow inherently live at the expense of their future. So if anyone wants to be conservative in the Czech market, whether buying Pegasus, not Telefonica, it is unambiguous.We too but I do not CEZ, which is quite difficult because of its corporate governance and build on Czech politics for the investor a Pandora's box from which no one knows what falls out.
What do you think about Lukas Vacha shares CEZ, Erste and NWR, can be found on the web Investment
Read also:
---