---
Jim Rogers: There is a destruction of savings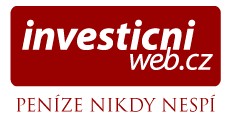 For the first time in the history of the central bank as one man tries to print money and devalue the currency. I do not know how it will turn out, but this race really is unprecedented. Once one currency weakens, it is necessary to ask, compared to other currencies. The power of money is declining across the board, Jim Rogers said in a radio interview with Peak Prosperity.
Rogers holds U.S. dollars not because they had any particular currency of this trust, but because in times of market turmoil acts as a stabilizing element of the portfolio. "It's a safe haven, but a lot of people perceive a dollar," says Rogers. In the long term, but cautious. "I do not know if it would make sense to hold dollars in five or ten years."
Where are you now advises Jim Rogers invest, you will learn the investment site
Read also:
5 things you need to know about Cyprus taxation of contributions
The finance ministers of the euro area during the night on Saturday agreed on a program to help Cyprus amounting to ten billion. Cyprus under the agreement but must select one-time tax of 9.9% of bank deposits over € 100,000 and 6.75% on deposits lower. This solution on Monday waved equity and financial markets. Analyst comments on current events from the Czech Savings Bank Ľuboš Mokráš.
---
---
Jim Rogers: Dochází k destrukci úspor
Diskuze a názory
Na dané téma nejsou žádné názory.