---
The markets love certainty. And here now have.
The old ticker truth is that the growing trend of markets there is nothing better than certainty. High fluctuations in both directions due to "fundamental" factors kurzotvornými data and never lead to longer-term konjunkturám. Values ??of the world's major stock indexes like the Dow Jones, S & P 500 or the DAX that attacking or even surpass their historical highs, should therefore confirm this certainty analogy. What ONU but sure look? Indeed, by all accounts, the world economy in the second wave of recession, the tide began five years ago, the collapse of Lehman Brothers, which severely affected the collapse of the U.S. bond market.Gross production countries of the old continent show improvement at best stagnating. People out of work in Europe is getting more and interest rates of central banks in many cases are the absolute lows. The cost of servicing the debt thrive only tame massive buying bonds for newly printed money. Even in the U.S. the situation is considerably rosier. Dwarf growth of local GDP and repeatedly delayed "deadline" to address key aspects of the local budget Not even slowly improving situation on the U.S. labor market (in addition echoes many doubts about the veracity of the data). Presses for money while overseas spinning even faster than in Europe and is small wonder that the country has to keep inflation below the safety threshold.
So where is the acceptance of the above she certainty which pushes global indexes ahead? Although at first glance it looks just the opposite, it can be found in the process of printing new money, which is based investors romantičtěji lyrically called quantitative easing. Why would the markets should provide certainty coveted? Let us therefore now on the European form of the earlier release, named LTRO. It was a cheap loan the ECB offered by commercial banks Eurozone. This loan should be used for the purchase of government bonds, whose yields are dangerously close to seven percent psychological threshold.Success LTRO was just stunning. One reason could be the use of these loans by commercial banks for purposes other than the purchase of bonds only, such speculation but for now let's party. Insufficiency LTRO operation provoked the ECB to another operation called OMT. Here he was again a direct purchase of high-yield bonds. This time, however, the transferee shall become straight European Central Bank. Again, leave aside another fact, namely whether it has a legitimate mandate. This operation has already scored some success, as government bond yields are currently doing to keep "safe" levels.Main macroeconomic indicators show improvement but the eurozone and therefore all records other form of printing money, especially when restorative rhetoric of leaders of the central bank is enough "gunpowder". In the shadow of these facts may seem even wanted certainty for markets too clearly. Just go to the other side of the Atlantic to the U.S..
This world superpower with quantitative easing began far earlier than the EU. Even the shortcut assigned to it by the relevant QE is a serial number. Currently, the U.S. is at the top of the third wave tide natisknutých new banknotes. The principle of this release is the same as in Europe, thereby reducing government bond yields and boost the economy by buying "toxic" mortgage assets along with government bonds. And the lack of recovery in the previous two rounds of QE, led to the third start printing on a dollar bill. Here is her confidence for equity markets have brighter. It's just that printing money propping up the markets on the way up. Let us imagine two possible scenarios of future macroeconomic events. In the worse case, that supports macrodata markets can certainly rely on further and further loosening of monetary policy. In Europe there is still plenty of gunpowder and the USA will be no reason to reduce or abolish the current release.But what may happen in the second scenario? Thus improving macro data? This alternative is still inherently more favorable for the markets. Both developments can therefore share indexes give the necessary foundation for long-term growth. Quality cement these basics elimination adds a single factor that could strongly challenge the above. This factor is the risk of high inflation. Looking at the inflation curves of both economic powers, it is clear that the risk of moving rather its lower side. So happy the way up, dear indexes ...
Mojmír Boček

Ing. Mojmír Boček
Na ekonomické fakultě vystudoval bakalářský a magisterský studijní program. Jeho hlavním oborem byly finance a kapitálové trhy, zejména finanční deriváty. Aktuálně studuje doktorský studijní program Ekonomika a management se zaměřením na Makroekonomii.
Kariéru ve financích zahájil jako finanční analytik v mezinárodní výrobní firmě, se zaměřením na finanční analýzu dle fundamentu EVA a na zajištění kurzových rizik. Nyní pracuje jako analytik pro evropské akciové trhy a je manažerem služby STOX.CZ.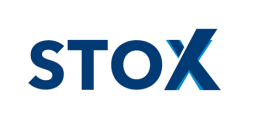 STOX.CZ je obchodní portál určený pro individuální online investory. Svým klientům poskytuje spolehlivou platformu pro online obchodování na více než 80 akciových trzích v 18 zemích světa a zprostředkovává vedení vysoce pojištěného multiměnového účtu s možností vkladu v českých korunách. STOX.CZ nabízí bezkonkurenční poplatky a technickou podporu v obchodní dny od 9:00 do 22:00. Více na www.stox.cz.
Diskuze a názory uživatelů na téma: Trhy milují jistotu. A tu nyní mají.
---