---
Cyprus crisis: Parliament passed a law that allows the banks into good and bad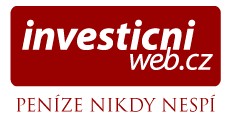 An important step to fulfilling the terms of the loan rescue in the "replacement" plan was made.
Measure Cyprus makes it clear that he wants the situation in its banking sector to deal with. According to previous information, such as bank deposits in Laiki transferred € 100,000 to the "good" banks, the higher would then leave at the "wrong" which would apply to taxation of contributions and other restructuring.
Apart from transferring money to "good" and "bad" financial constitution parliament also approved the possibility of capital controls. In an effort to meet the conditions of EU aid among other things on the nationalization of pension funds, it is addressed and a bond issue, which must state with extremely bad credit ratings cover anything (privatization was one of the conditions of the rescue package already a week ago).
Part of the proposal that Cyprus still communicate the euro area over the weekend (probably on Sunday evening after a meeting of representatives of the euro area), this is also 25% in the largest tax deposits Cyprus Bank of Cyprus.
Representatives of the eurozone will meet on Sunday, which is a signal that the efforts of Cyprus appreciated and hope for a rescue loan conditions until Monday. Cyprus needs to raise 5.8 billion euros, or get 10miliardovou loan from international lenders and banks will not be able to continue from Tuesday to allow for emergency liquidity from the ECB.
Banks in Cyprus working with deposits of € 68 billion, of which about 38 billion are in accounts with more than 100 thousand euros. And he seems to finally tax will apply, but the "tumbling" have investors in Cyprus for the past week habit. By Monday, including, it should be clear.
Read also:
Events surrounding an unprecedented proposal to tax Cypriot bank deposits are increasingly beginning to resemble the Czechoslovak currency reform in the 50th years. With the same obstinacy with which they had just 36 hours before the currency reform Zápotocký president claimed that this is not an option, we currently European politicians assured that Cyprus is the first and last countries that tax deposit applies. What if everything is different and there is a similar scenario elsewhere than on an island in the Mediterranean Sea?
---
---
Kyperská krize: Parlament přijal zákon, který umožňuje rozdělení bank na dobré a špatné
Diskuze a názory
Na dané téma nejsou žádné názory.