---
Great Eurozone crisis waiting on the mainland, not on a small island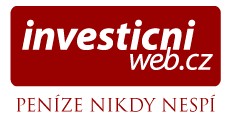 Among the list of ailing European economies were still only so-called PIIGS countries. All last week dominated the headlines Cyprus. The economic situation is deteriorating fast, but also in France and Slovenia.
French flash PMI at four-year lows
Richard Smith of Quartz points out that the French PMI approaching the level of Greece.
The poor French numbers are expressed and Jack Kennedy, chief economist at Markit, PMI indicators which publishes "The last French flash PMI was bad news for the French economy.The decrease in production is the highest in the last four years and continues to accelerate. Declining new orders and also developed worsening unemployment. Expectations in the services sector fell to its lowest level since the height of the financial crisis in late 2008, which underscore the concerns of companies in a weak economic climate. "
While the Eurozone PMI (blue line) develops hand in hand with its GDP (orange line), the French purchasing managers index (right) is not correlated with GDP so strong - PMI is doing significantly worse. This is not good news - PMI reflects corporate confidence and a leading indicator of GDP growth.
French GDP still remains "resistant" (especially when compared with the trend in area). This is reason for optimism? Probably not.Kennedy attributes this puzzling discrepancy between GDP and PMI inaccuracies in measuring the output of the services sector in official data. The decrease in the French industrial production may indicate that other macro-fall along with PMI.
GDP growth in the first quarter could therefore unpleasantly surprised. If that happens, the chances of an early recovery of the French economy will disappear faster than politicians are willing to admit.
Is another bailout candidate Slovenia?
Read also:
What was last week on the markets, what awaits us and misses in the last week of March and who can boast the title of the most beautiful Czech girls? All you need to know in the morning.
---
---
Velká krize čeká eurozónu na pevnině, ne na malém ostrově
Diskuze a názory
Na dané téma nejsou žádné názory.