---
Brave or politically Cyprus impasse?
A small island in the Mediterranean in recent weeks tried to resist large Europe, what he ultimately failed. Cyprus with its rampant banking radically first refused to comply with conditions 10 billion dollar loan, when the local parliament rejected the debt burden imposed on depository banks in Cyprus are in the ratio of 36 to 0, with 19 abstentions.

Under the terms of which Cyprus stored eurozone finance ministers, the Mediterranean state to impose a one-time tax of 6.7 percent on bank deposits up to € 100,000 and 9.9 percent on deposits above this level. Islanders to be involved in his own survival by 5.8 billion euros.European savers immediately scared that he was in the euro area, a new precedent for future financial rescue troubled countries in the form of taxation in Europe deposit significantly impeded hard-won confidence of financial markets. Certainty of bank clients on the old continent was damaged and the banking system was undermined. Some of this step, the European Union (EU) even called "bank robbery." EU resisted that this step just wanted to enforce participation of depositors in saving the country a bloated banking system and embittered Europeans reassured that Cyprus is a special case and similar practices in other countries will not be used.

Cyprus is due to the size of its banking system found itself in a similar situation once Iceland or Ireland. Size of the banking sector in Cyprus is 7.5 times greater than GDP.Similar figures also represent the economy of Ireland. Interestingly banking in Luxembourg is up to 20 times greater than GDP. Reykjavík let their banks fail in the crisis and come up with new control mechanisms. Dublin nationalized most of the financial sector and moved to long-term austerity measures. Both countries, despite some lingering problems now enjoying economic growth, though troubled Ireland and Iceland 14procentní unemployment thanks to the cumbersome legislative hard to come by investors from abroad. Investors will be able to see how they will tackle the plight of Cyprus, which unlike Iceland has implemented its own currency and remains in the eurozone. Island after the devaluation of its currency by 80 percent escaped from the crisis after 4 years. On the other hand, saving the country's population, which thus greatly devalues ??are lost.However, in Cyprus without devaluation deposits are higher than € 100,000 almost thwarted. Moody's warned that Cyprus remain within the euro area is certainly not a foregone conclusion.

Huge problems in Cyprus stems from its position near Greece and huge bank losses. Cyprus needed to save 17 billion euros to get to heal all wounds, which is not that much in comparison with the Greek 240 billion and 67.5 billion Irish. Cypriot banks invested aggressively in the past just in Greece and doubled the height of loans. The expansion of banking and inflows to Cyprus began the disintegration of the Soviet Union, where the new oligarchs did not want to leave money at home. The banking sector characterized the high interest rates associated with low taxes.

It is estimated that one third of the € 70 billion saved in Cyprus belongs to the Russians. The continuous inflow of new money have already stopped like some members of the European Union. Island was accused of supporting the money laundering. Russia has probably found a quiet place where everything was possible. This fact probably led the European Union to establish unprecedented conditions.

After a brief examination of the facts is not difficult to realize that Cyprus was also in an extremely difficult political situation. The local citizens rightly protested against the "dictatorship of Brussels," he did not want to lose a part of their life savings due to government decisions. The Cypriot government realized that the money needed, but the gates stood before her troubled people.

Cyprus Russia first applied for financial aid. Even though he called Vladimir Putin conditions of the European Union for unfair and Moscow to Cyprus I have not. Russian investors have not shown any interest in the Cyprus underwater gas reserves or the possibility of investment in the country's banks. Islanders have proposed creating a state enterprise, to which would be transferred energy assets. This body would issue bonds Russian investors, who would later have the opportunity to acquire equity stake in the company.

Cyprus and Russia after the failure at the eleventh hour tax deposits accepted the conditions of so-called "troika" (the European Union, the European Central Bank, International Monetary Fund).

Then on Thursday 28th March after two weeks, opened its doors to the Cypriot banks. On the island of true hardcore capital constraints. Cypriots can select only 300 euros a day and the country in banknotes can not get more than 3000 euro. Credit card will go directly to the island to pay indefinitely, but abroad from Cyprus credit card will not pay more than € 5,000 per month. Restrictions on capital movements should last only as long as not ease the pressure on the outflow of money. But he probably will not end just as quickly, which may damage the operation of another island economy, such as tourism and shipping. In addition, restrictions on capital flows can cause other problems the country in the form of litigation (capital controls within the euro area are legally actionable) or conflict with Russia.

Deposits in excess of € 100,000 in the largest Cypriot bank - Bank of Cyprus will be taxed at 37.5 per cent, for which savers will receive shares of the Bank. The rest of the money will remain frozen for the time being. From this part of the uninsured deposits over € 100,000 will be 40 percent of the amount remunerated, with the owners to get them up when the bank starts to flourish. The remaining 22.5 percent of deposits over € 100,000 will be remunerated and the owners of them can come, if the need to strengthen the reserve bank. The total amount of loss of deposits over € 100,000 will therefore depend on future economic situation of the bank. Deposits in excess of € 100,000 for the second largest bank - took Laiki Bank of Cyprus and threatening them with the loss of up to 80 percent.

In subsequent months, you probably occurs massive outflow of capital from the island in excess of € 100,000. Events in Cyprus, the future political uncertainty in Italy and sealing the slow economy in the euro zone will probably lead to more robust shifting investments from Europe to other countries. One of these will be the U.S., which now enjoys a positive effect of monetary easing.
Author: Michal Kraus, Michael Moravcová

Michala Moravcová
Vystudovala Vysokou školu ekonomickou v Praze obor Finance. Působila ve společnosti WOOD & Company v Praze, kde pracovala jako trader na akciových trzích. Specializovala se zejména na trhy střední a východní Evropy. Momentálně pracuje jako analytička finančních trhů ve společnosti Bossa. Součástí její práce je analýza domácí i zahraniční makroekonomické situace a její vliv na finanční trhy, zejména na forex. Věnuje se ekonomickému vzdělávaní veřejnosti a publikaci ekonomických článků.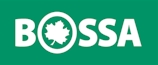 Společnost BOSSA je stabilním obchodníkem s cennými papíry, který se v evropském hospodářském prostoru pohybuje již 17 let. Za dobu své existence se dočkala mnohých ocenění. Např. časopisem Forbes byla několikrát označena za brokera roku a to zejména na svém domácím - polském trhu. Od roku 2012 vstupuje také na trh český, kde může své klienty oslovit obchodní platformou Metatrader 4 pro PC i mobilní zařízení, kamennou pobočkou v centru Prahy, technickou podporou i zpravodajstvím v českém jazyce, stejně tak strukturovaným systémem bezplatného vzdělávání, které zajišťuje tým zkušených odborníků i mnohaletých traderů.
---
---
Statečný Kypr nebo politicky bezvýchodná situace?
Diskuze a názory uživatelů na téma: Statečný Kypr nebo politicky bezvýchodná situace?
Na dané téma nejsou žádné názory.