---
Investment strategies that will prepare your portfolio for possible sale on the markets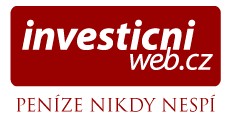 Former investment banker Morgan Stanley Paul B. Farrell on the future development of stock prices clear - bullish trend is over and the markets will soon rule the Bears. Investors should, however, according to Farrell did not panic. "Since the beginning of the millennium we have seen bears twice already, so why not try a third time to make them?"
"Markets are currently upside driven by supportive interventions by central banks, rather than economic growth. Recession of 2008 and 2009, we are still not overcome completely. Global economic growth also again much slower and the U.S. labor market seems to be running low breath. My conclusion is simple - stocks are overbought and a correction is imminent, "says Farrell.Although the advent of large market declines sure calms investors: "The arrival of the bear trend is not something you should be scared. It's natural - after growth comes the fall and rising again after the fall." Investors who want to be winners, even after the arrival of bears, according to Farrell had access to one of the following tactics ticker "games":
From the market download and wait for the drop
Completely withdraw from the markets, wait for the drop, and then return procedure is particularly suitable for those investors who are coming for a deep correction believe really strongly. "At the time of the fall of Lehman Brothers, the S & P 500 dropped from the original 1,500 to 800 points, lost almost 50%. Now moves back around the level of 1550 points, and from this point of view, therefore, the correction should be," says Farrell. "The principle is simple.If you believe in the imminent arrival of bears, their pull money from the market and wait for the stock indices write off tens of percent. Then go to the market and let you export back to the north. If everything I schedule, profits are almost guaranteed. "
What other strategies recommended for any decrease Paul Farrell, can be found on the web Investment
Read also:
The Ten successful investor
If you do not want to invest "burn", keep in mind the Ten simple rules of Bernard Baruch, who was a famous American financier and equity investor in the first half of the 20th century.
Why your portfolio lags?
Perhaps the problem lies in the benchmark. Separately compare the apples and pears separately.
---
---
Investiční strategie, které připraví vaše portfolio na případný výprodej na trzích
Diskuze a názory
Na dané téma nejsou žádné názory.