---
The most interesting world stocks and sectors for the second quarter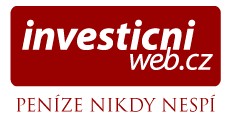 U.S. stock indexes by the end of last week broke records, Monday's concerns stemming from inferior Chinese macro data but resulted in the deepest slump daily indices from the beginning of the year. With such titles - both in the U.S. and Europe - to plug into the stock train? We asked analysts and brokers of Czech financial company, who told us their current equity favorites and popular sectors.
Patrik Komarek
Broker, brokerjet MS
Each investor should ask the question, what investment by waiting, especially at the present time. Equity indices (USA and Germany) are at their historical highs, although it certainly does not match the state of the economy.This is due to loose monetary policy that drives investors to other purchases.
Conservative investors would suggest large stable companies in non-cyclical sectors, such as Johnson & Johnson, Procter & Gamble, Metro, Novartis, Fresenius Medical, and the like.
Speculators willing to take greater risks recommend to try Facebook, I think he has interesting potential. I also saw an opportunity for miners of gold or silver, due to huge declines in the last days but I still wait with the purchase.
Pavel Ryska
Analyst, J & T Banka
Of the sectors currently consider the most attractive gold miner. Their shares were party equity rally last month due to a slightly declining gold price, its decline but I think overplayed.
It is a company with high profit margins, with virtually no debt and very attractive relative indicators (low P / E and EV / EBITDA). I believe that the long-term trend increase in the price of gold will continue and these companies it will greatly benefit.
Another interesting tips on stocks and sectors, can be found on the web Investment
Read also:
Krugman laughs, but does not know what or how panicky gold market
The price of gold in one day fell by 9%. Paul Krugman, a Nobel laureate and renowned critic investments in gold, maybe laughing over his next column for The New York Times. He laughs because he thinks he can drop in gold prices makes right. But it is not very likely.
Více zpráv k tématu Město Most
---
---
Nejzajímavější světové akcie a sektory pro druhé čtvrtletí
Diskuze a názory
Na dané téma nejsou žádné názory.