---
Growth stocks may take another year, a property still have meaning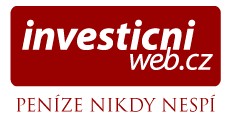 Maxima U.S. stock index S & P 500 and Dow Jones Industrial Average investors divided into two camps. Skeptics increasingly inflected word correction, optimists say that rewriting the record does not necessarily mean the end of the current equity rally. Paul Richards of UBS continues to believe not only shares but also real estate. He has bought and its positions are definitely not going to download.
The end of the current rally yet in sight
"The UBS Although I am not an exchange trader for their money but decide alone. And I can say that we expect further growth in stock prices and real estate," Richards said in a CNBC broadcast. "In my opinion, people in the current situation or do not have many other options.Until the Fed will change its approach to monetary policy, I recommend: buy stocks and real estate. Rally for the shares may still take another year. "
"The outlook is very positive for me.'s Clear that the market is beginning to return power. Although it will still take a while to finally promote, but positive signs are already visible now," said Richards. Another buy stocks and real estate records by him and even the governor of the Fed. "Bernanke is a patient man of the old school. Do not expect their decisions varied from day to day. Goals that he set for himself, he wants to achieve."
More to learn from the analysis of the investment site
Read also:
Eurozone crisis experienced an unexpected turn after a controversial tax deposits in Cyprus under the rescue package worth 10 billion euros. Despite plans to limit losses only to deposits in excess of € 100,000 and repeated assertions that Cyprus is an isolated case, Pandora's box has been opened. There is a risk that deposits will be used to save for the future.
---
---
Růst akcií může trvat ještě rok, také nemovitosti mají stále smysl
Diskuze a názory
Na dané téma nejsou žádné názory.